Unofficial Biography of Michael Jackson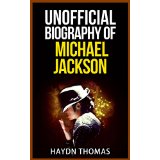 INTRODUCTION
When Michael Joseph Jackson passed away on June 25 2009 it felt like the whole world stopped. It was certainly one of those "remember where you were when you heard" moments - rather like 9/11 or the death of Princess Diana.
Michael Jackson had been an iconic figure for more than four decades in pop culture - singing, song writing, dancing and his very unusual public / personal life - his influences changed the music scene forever. The "King of Pop" was on the verge of his comeback tour, the first time his hordes of adoring fans would be able to see him live on stage for many years. Was the enormous pressure of preparing for the "This Is It" tour directly or indirectly responsible for his untimely death?
Unsurprisingly there are many theories surrounding the life and death of Michael Jackson - his doctor, Dr. Conrad Murray (rightly or wrongly) served a prison sentence for involuntary manslaughter after administering the fatal drugs.
Let's take it right back to where it all started . . .
THE EARLY YEARS
Michael Joseph Jackson was born in Gary, Indiana on August 29th 1958 to Joseph and Katherine Jackson. Joseph had musical aspirations himself as a young man but put down his guitar in order to provide for his growing family with work as a crane operator. As his young family grew Joseph saw what he believed to be incredible musical talent and, early in the 1960's The Jackson Brothers group was created. This group was initially composed of three older Jackson boys - Jermaine, Tito and Jackie.
At just 5 years old, when other children were busy playing baseball in the yard, riding bicycles and generally getting into mischief Michael joined his brothers in the group and, was joined by elder brother Marlon, and The Jackson Five was born. Michael's exceptional talent soon became apparent as he quickly became the lead vocalist for the group. Even at his tender age he showed incredible range and depth, conveying the most complex emotions with his voice and literally grasping the audiences in the palm of his hand.
What many fans didn't realize was that in order to achieve such slick and polished performances a great deal of practice had to go on behind the scenes. Joseph Jackson put his boys under immense pressure to succeed - he bullied and bulldozed them at every turn even (it has been said) resorting to violence against his children. The polished stage performances were the result of many hours rehearsing and practicing. The hard work soon paid off however and The Jackson Five developed a strong local following even releasing their first record - Big Boy - which alas failed to make much of an impression.
This didn't deter Joseph Jackson from chasing his dreams with The Jackson Five - they moved on to become opening acts for renowned R&B artists like James Brown, Gladys Knight & The Pips - many of whom were signed bywith the legendary Motown label. According to some reports it was actually Gladys Knight who whispered into the ear of Berry Gordy (Motown founder) all about how fabulous The Jackson Five were and, after seeing their potential for himself they were signed to the label during 1968.
THE RISE OF THE JACKSON FIVE
After such a monumental step it soon became evident that The Jackson Five - and particularly young Michael (who was still only ten years old) were indeed something special. They moved away from their home town of Gary, Indiana to the bright lights of Los Angeles living with Berry Gordy and then the Motown Legend Diana Ross soon after their arrival.
Joseph Jackson was officially now the manager of the group and, as if they hadn't worked hard enough in the early years their singing and dancing routines were practiced, polished and practiced some more. It was time to release the magic of Michael Jackson and his brothers to the world. Berry Gordy himself touted the group as the last of the big stars which came rolling from his Motown assembly line.
An event was held in August 1969 to introduce The Jackson Five to the world of music before they were selected to be the Supremes opening act. In December 1969 they released their very first album with their inaugural single "I Want You Back" storminged to the top spot of the charts the following January. The momentum just kept on rolling with hit after hit including "ABC" followed by "I'll Be There" and more, catapulting them to fame as the first band ever to score No 1 hits with their first four singles. The Jackson Five and young Michael Jackson were ready to take on the world, as popular in other countries as in the US they started a new era in Motown, music and the entertainment industry.
The Supremes, once the bestselling group of the Motown label were soon to be surpassed by The Jackson Five. The group released four successive albums in a single year yielding seven top ten singles in just two short years - such was their work ethic and the driving force of their ever present manager / father Joseph.
The phenomenal global success of The Jackson Five only emphasized the enormous talent of their young lead vocalist Michael, who was soon to pursue a solo career alongside the very successful and time consuming exploits of the group.
GOING IT ALONE
Michael's solo career was launched at just 13 years of age which he managed as well as the intense and time consuming performances of the group. In 1971 he enjoyed his first solo chart success with the single "Got to be There" - taken from his first solo album titled the same. His first solo number one hit however was from his second album in 1972, the single "Ben" came from the album of the same name and was a huge worldwide success. This was possibly the first (and the last) time a ballad about a rat hit the charts to make such an impact.
Incredible as it may now seem Michael managed to maintain this immense work load for a number of years performing both alone and as a valued member of The Jackson Five churning out hit after hit after hit under the watchful eye of Berry Gordy and his Motown team. Gordy himself actually wrote a large proportion of Michael's songs, as well as those performed by the group. The overwhelming popularity of The Jackson Five is difficult to really comprehend for those who were not around at this fantastic time of change in music, dance and the entertainment industry as a whole. The Jackson Five even had their own cartoon television series for a couple of years between 1971 and 1973.
Unfortunately, as so often happens in these intense, pressure cooker type situations the tensions rose between Joseph Jackson and Berry Gordy despite (or perhaps because of) the phenomenal success achieved. Joseph Jackson had been the driving force to lead his children to the pinnacle of global success and he felt that they now needed to have more input into the music they made. Berry Gordy was also keen to keep a firm grip of the reins.
Michael Jackson and his brothers eventually broke ties with Motown - the label which had catapulted them to world success - in 1975, all except Jermaine who stayed loyal in the hopes of pursuing a career on his own. Although he had already released a number of solo albums which did achieve a minimal amount of success it was nowhere near the success attained by Michael - the writing was on the wall for Michael to be a solo megastar and earn his undisputed title as "King of Pop".
Joseph Jackson negotiated a new record deal for Michael as a solo artist as well as his brothers - now simply named The Jacksons despite younger sibling Randy joining to make the numbers up to five once more. They were now given the freedom to pen their own songs with their musical talents allowed to develop even more. The 1978 album "Destiny" was all their own work and when Michael produced a solo album in 1979 "Off The Wall" the world of music had no choice but to sit up and take notice.
Michael Jackson had developed a completely new style since his familiar Motown days with a more infectious pop / funk blend including "Don't Stop until you get enough" - winner of a much coveted Grammy Award. Proving that he hadn't stepped completely away from his roots, the ballad named "She is out of my life" was also a huge success.
The Jacksons rode along with the wave of success Michael attained as a solo artist with more than a million copies of their 1980 album flying off the shelves and sent them off on an extensive world tour. For Michael, however, it was time to fly from the nest and really explore life without his brothers in the world of solo entertainment. Collaboration with legendary Beatles star Paul McCartney in 1982 created an unforgettable duet.
MICHAEL JACKSON - THRILLER DAYS
Michael Jacksons "Thriller" remains to be one of the most influential and iconic music albums / videos the world has ever seen. Not content with simply a musical performance he starred in a thirteen minute video which was released in December 1983. The musical / theatrical extravaganza was directed by legendary John Landis - he and Michael co-worked on the screenplay and "Thriller" was born.
The "Thriller" album was already a fabulous success before the release of the video which helped to boost sales even further. The single remained in the pop charts for an incredible 80 weeks - with the top spot for a mind blowing 37 weeks also garnering an unprecedented 12 nominations for the Grammys - eventually coming away with eight of them.
There was to be no foreseeable end to his record breaking career - between November 1971 through to January 2011 he achieved more singles in the top 40 than any other artist with no less than 13 Grammy awards. Achieving five number one singles from one album (Bad in 1987) was another major feat for him.
Thriller has been voted to be the most influential popular music video ever - the first to be premiered on newly formed MTV and heralded a new direction for the music industry, entering the Guinness Book of Records in 2006 in its position as world's bestselling music video - more than nine million copies were sold.
The release of the video was not, however, all plain sailing for Michael. He was a Jehovah's Witness at the time which has a strong disbelief in the occult - a disclaimer was placed at the beginning of the video reiterating Michael's personal convictions and rejecting the idea that he, in fact was a believer in the occult. Jehovah's Witness leaders were not impressed however and Michael felt the need to make a rather public apology in "Awake" the religions widely distributed magazine. He swore to never do it again, apologized for offending so many people through his work . . . and blocked any further "Thriller" type ventures.
This iconic work was however the recipient of many awards including Best Video / Long Form in 1985, Best Video Album in 1984 as well as being included in the hundred greatest musical videos of all times. The global icon Michael Jackson had been catapulted even further to a previously unattainable level of superstardom.
HOW MICHAEL JACKSON CHANGED THE WORLD OF POPULAR MUSIC
Michael Jackson almost single handedly transformed the music, in fact the whole entertainment industry. He was heralded as the most iconic superstar since Elvis himself - a comparison which was unfortunately later paralleled in a number of ways. He completely changed the way we listened to and heard popular music and the way in which we responded to that music.
Michael Jackson craved the adoration of his devoted fans yet at the same time shied away from them in a childlike fashion - hiding away in a hazy, increasingly drug filled world. His revolutionary performances transformed the lives of the thousands who were privileged to witness them yet he also set himself up for disappointments when subsequent albums could not match the record breaking achievements of his iconic "Thriller".
There is no denying that he changed the world of music forever - he changed popular culture and the entire entertainment industry although it wasn't all for the better.
1 - After the unprecedented success of "Thriller" the whole world sat up to take notice. Time magazine heralded him as the rescuer of the music business. A new era of global superstars followed in his example - people like Madonna and Bruce Springsteen although Michael was definitely the catalyst.
Rather crucially, and of course accidentally this all happened as the music business was heralding the arrival of the CD - a new way to listen to music. The arrival of "Thriller" at the same time as this new selling musical format undoubtedly helped to kick start the era and allow record companies to boost their profits by selling CD copies of music they had already made their money out of on vinyl.
2 - Michael Jackson helped with the accession of not only the CD but also a newly fledged television channel - the birth of MTV. MTV quickly became the "go to" place of popular music where you could not only listen to the tracks but also see them being performed - the "Thriller" video was certainly the first . . . and many may say the best . . . music video of all times. It has thirteen terrifying minutes of mind blowing music, incredible dance moves and some of the finest zombies around . . . not forgetting the iconic jacket which is still talked about and replicated to this day.
3 - When Michael toured he did it BIG TIME. He was one of the first musical artists to create the monstrous "mega-tours". In 1984 The Jacksons embarked upon a 42 date "Victory" tour with a guaranteed $40 million before the tour even started - the advance orders actually topped more than $1 billion. This was another example of how Michael and The Jacksons lead where others still follow to this day. Tours got bigger and bigger but "Victory" was the first to achieve such success.
4 - He invigorated the music scene and performance, bringing urban music into the mainstream. The moonwalk had been around for years as any street dancer would tell you but Michael Jackson grabbed it, ran with it and brought it to the imagination of the masses. When Michael released "Beat It" it brought an exciting fusion between R&B and street music which had never been seen before - and the public liked it.
Michael was the master of re-invention - another trait copied by Madonna, Lady Gaga and a host of other artists. Since starting his iconic solo career in 1979 only four of his albums contained new material - the remainder were albums of greatest hits. That's unbelievable when you think about it - don't you think? Even the songs penciled in for the ill-fated "This is it" tour were taken from his previous works with only one which could have been regarded as anything like "new" - and even that dated back to the "Thriller" days.
5 - Michael was also one of the first to really harness the power of the press and the media. Whilst he was something of a shy and fragile character in private he was also pretty good at keeping his name on the front pages of the tabloids. Remember those crazy days when it was reported that Michael slept in a hyperbaric chamber, or that he wanted to buy the Elephant Mans bones from a medical college in Great Britain?
Well - it was all his idea. Far from being insulted by his "Wacko Jacko" persona he actually invented it and kept on fuelling the flames. He certainly lived by the philosophy that all news is good news - whether it's good or bad. Of course, that was to later bite him in the ass when the child abuse allegations hit the newspapers some years later.
A CHANGE OF APPEARANCES
Anyone looking at footage of the young Michael performing with his brothers in the late 1960's and early 1970's cannot help but notice that around the pinnacle of his solo success Michael's appearance started to change. He changed from a cute, cherubic African American boy to become almost unrecognizable in later years. The color of his skin and his facial features were all under constant scrutiny by the media and the public at large. It was difficult to believe that it was the same person. He was transformed over the years before the eyes of the world.
This dates back to 1984, when he was at the very pinnacle of his career both creatively speaking and commercially speaking, he signed a previously unheard of endorsement deal for $5 million with Pepsi-Cola. Whilst fulfilling his duties and filming a commercial for them he was badly injured suffering serious burns around the face and scalp area. The repairs he needed to his face and scalp were his first foray into the world of plastic surgery. This was a world which would have a remarkable influence on his life and his appearance thereafter. His face, and in particular his nose would become systematically and dramatically changed.
The ever changing appearances of Michael became one of his defining characteristics - in later years he was as famous for this as he was for his music. By the 1980's his African American skin tone was becoming noticeably lighter until it was, for all intents and purposes - white. He had multiple procedures done to his nose, a slight narrowing of the bridge at first but, according to many experts who have studied the photographs he had anywhere between 20 and 30 different surgeries on just that single feature. Others believe that he also had his lips thinned, cheek implants and his forehead lifted.
In Michael's autobiography in 1988, Moon Walk, he admitted to having undertaken two rhinoplasty procedures and numerous operations in which the cleft was created in his chin. He did however deny that he had any bleaching procedures for his skin color, putting this strange anomaly down to the disease known as vitiligo and the de-pigmentation it causes.
FURTHER MUSICAL SUCCESS AND THE ROAD TO NEVERLAND
Michael Jackson showed an altogether altruistic side to his character when, in 1985 he co-wrote and sung on the collaborative record "We Are the World" a charity record for the United States and for Africa. A host of talent lined up to combine in the single including Bob Dylan, Ray Charles, Lionel Ritchie, Tina Turner, Bruce Springsteen and Willie Nelson.
In 1987 Michael released "Bad" - the long awaited successor to the phenomenal success of "Thriller" some five years earlier. Although this album ultimately spawned no less than five number ones including "Bad" and "Man in the Mirror" and was supported by a Martin Scorsese video it never quite achieved the same dizzy heights as "Thriller". Michael toured for almost an entire year in promotion of the album - although successful, it was never in the same league as its predecessor.
In spite of his musical success and undisputed place at the pinnacle of pop stardom, Michael began to retreat more and more into his own fantasy world. It was about this time that he purchased Neverland - the California ranch named after the land where Peter Pan lived. The little boy who never grew up. There was a sadness and fragility to Michael as he increasingly seemed to try to turn back the clock to the childhood he could only have dreamed about. His childhood was the price he paid for global success and fame - but childhood is alas something which you have to grab while you can.
Michael yearned back to a childhood that never was on his California ranch - Neverland. He built a full sized fairground complete with all of the carousels and roller coasters you could ever wish for - a real children's paradise right there in his own, private back yard. He had his own zoo too with a collection of exotic animals - most famously Bubbles, the chimpanzee.
He occasionally opened up this dream world for events and invited children in to enjoy the wonderland he had created. This was to become instrumental in his downfall.
In 1991 Michael Jackson released a new album "Dangerous" which featured a hit song "Black or White". In true Jackson style there was an elaborate musical video to accompany the song, again directed by John Landis and featuring a young Macaulay Caulkin. Towards the end of the video however, Michael appeared to make what could only be regarded as sexual gestures and overthrows of violence - it was a real surprise for many to see fragile, vulnerable, child like Michael appear in such a manner and was about to open up a real can of worms.
Musically his career marched on into the 1990's even performing in the half time show of Superbowl XXVII. It was during 1993 and a rare interview he gave with Oprah Winfrey that he spoke openly about his changing skin color - the result, he said of vitiligo. He also spoke of the childhood abuse he had suffered at the hands of his bullying father - while the world had been gazing in awe at the talented, cherubic figure his father had whipped him, bullied him and abused him both emotionally and physically.
AFTER THE MILLENNIUM
In 2001 Michael Jackson released another album "Invincible" but by this time it appeared that people were more interested in his eccentricity than they were in his music. Although the album was very successful it was his behavior which made the headlines. He would appear in public whilst wearing a surgical mask and, although photographed occasionally with his children their faces were always hidden behind veils.
Following an MTV awards show in 2002 Michael Jackson was in the headlines once more for all the wrong reasons. He appeared to be disoriented on the stage and, soon afterwards was criticized enormously when he dangled his baby son - Prince Michael II - over a German balcony for the screaming fans below. He defended this bizarre behavior later saying that the fans were chanting to see the baby and so he obliged them, he behaved innocently if inappropriately. The Child Protection Services across the globe saw the event in a completely different light however - there was uproar with people shouting for him to have his children removed from him.
LOOKING BACK ON HIS CHILDHOOD
The horrific catalog of abuse of which Michael spoke during his television interview with Oprah Winfrey and on subsequent occasions put a completely different light onto the success of The Jackson Five and, in particular, Michael Jackson. Although Michael admitted that his father's strict regime had been largely responsible for his later success it had obviously left deep and non-mendable scars for the remainder of his life.
Joseph Jackson ruled his family with a rod of iron and demanded that his children call him "Joseph" when he took up the managerial role of The Jackson Five. Several of his children are still estranged from him as a direct result of his actions at this time. Their father also became involved in numerous extra marital relationships - a daughter Joh'Vonnie was subsequently born in 1974 as the result of one of these affairs.
Michael claimed that his father had both emotionally and physically abused him from a very young age. The incessant rehearsing, the name-calling and the whippings all had a profound effect on the young performer - there's little wonder that he tried to retreat to a childhood fantasy land as soon as he had the opportunity to do so. The boy who exuded so much confidence on the stage and with a microphone in his hand was reduced to a quivering wreck in what should have been the comfort of his own home.
Michael and his older brother Marlon recalled a particular occasion when Joseph had held the youngster by one leg upside down, pummeling him with his hand over and over, striking his buttocks and his back. When discussing that era of his life Michael admitted that he had often cried through loneliness at that time and may even vomit or feel sick whenever his father came near. The tragic truth which was going on behind closed doors as Michael was applauded on the world's stage.
Joseph Jackson did admit that he had been hard on his children; he admitted to whippings with belts to punish them but denied that it happened randomly. In his own mind he had been justified to use these methods in order to get the best out of his family - and had successfully "encouraged" them to improve their performances to a truly world class level.
In spite all of this abuse and the publication of it, Michael still honored his father holding a "Joseph Jackson Day" at his Neverland Ranch every year. Michael forgave his father but there were others who simply could not do the same. Perhaps this says more about Michael's forgiving nature and desperation to be loved than it does about his father who showed little remorse for any of his damaging actions.
ALLEGATIONS OF CHILD MOLESTING
During 1993, a young teenage boy claimed that Michael had fondled him during one of his visits to the Neverland Ranch. Michael had never made any secret of the fact that he enjoyed the company of children in a purely innocent way and regularly held sleep-overs at his home. This was however the first allegation of any wrong doing, a formal charge was brought and the police searched Neverland for evidence against Michael.
The case never made it as far as the courts - Michael made a private settlement with the family in 1994 which, for some only added fuel to the fire. Further allegations began to surface but Michael maintained that he was innocent throughout the whole affair. The old saying "no smoke without fire" sprang to mind but for the most part people believed that Michael Jackson was merely a child trapped in a man's body - a sad, lonely figure who meant no harm.
Some ten years later, in 2004 the subject of child molestation once again reared its head in the life of Michael Jackson. On this occasion he was arrested with charges relating to the molestation of another 13 year old boy the year before. He went to court to face a total of 10 counts including:
* Lewd conduct involving a minor
* Attempted lewd conduct
* Giving alcohol in pursuit of molestation
* Conspiracy to child abduction
* Extortion
* False imprisonment
The media circus which followed was like the world had never witnessed before. The courthouse was surrounded by a sea of fans, camera crews and detractors. Over 130 people were brought in to testify at the trial of Michael Jackson including Macaulay Caulkin. Now a young man in his twenties who said that he had a close friendship with Michael during his early teenage years and that he had been involved in many of the now infamous "sleep-overs" but that Michael had never attempted to molest him in any way.
The boy accusing Michael of the molestation appeared via video and described to the court and anyone else who was listening how Michael had fed him with wine before molesting him.
Although he was ultimately acquitted of all of these charges, his career, his reputation and his life was in tatters. Monumental legal bills had more than taken a toll on his crumbling financial situation but Michael had friends in high places. His friend, the Prince of Bahrain allegedly wired money to Michael so that he could pay the basic utility bills for Neverland. Michael then visited Bahrain as the personal guest of the prince.
The prince paid a reported $7 million to Michael, built a state of the art recording studio and hired a "motivational guru" to help him get his life back on track. Michael entertained his family over the Christmas holidays and things appeared to be looking up for him once more. In return for his kindness and generosity Michael had agreed to collaborate with the Prince of Bahrain with a brand new album (which was to be released on his own, Al-Khalifa label), write his autobiography and work on a stage play.
Unfortunately for one reason or another which was never truly understood - none of this work ever happened and Michael found himself in even deeper financial difficulties than he had been in before. After reneging on promises made to his former friend he defaulted on the loan repayments for Neverland Ranch in 2008 - a staggering loan of $23.5 million was said to be outstanding on the property at that time. Despite all of these financial difficulties he simply could not bring himself to be parted from some of his most treasured possessions and attempted to block an auction of some personal possessions from his home. These items were to include the iconic crystal gloves which had played such an impressive part in previous stage performances.
RELATIONSHIPS AND MARRIAGE
The private and personal life of Michael Jackson was the subject of much media interest over the years. Questions routinely appeared over his sexuality, particularly in the wake of the child molestation allegations which invariably involved teenage boys.
In reality Michael was introduced to the rather sordid world of sexual activity at an extremely young age. He performed with The Jackson Five at strip clubs from the age of 9 years (singing of course) but sharing the bill would be drag queens and strippers. It is alleged that he was profoundly affected at this early age largely by the sexual exploits of his older brothers. He was even permitted to watch from the wings as women stripped off on stage to the hoots, whistles and hollers of the male audience.
Other stories include tales of a peephole in their dressing room at the Peppermint Lounge in Chicago which gave the boys an unrestricted view of the ladies bathroom. This is where the older boys, in their own words, learned everything they could about ladies. On other occasions Joseph would tell the young Michael to crawl under the tables in the audience and look up ladies skirts to see their panties - it was all part of the act while they were performing the song "Skinny legs and all". Although Michael found the whole thing profoundly embarrassing it appeared to be a big hit with the audience which was, after all, their aim.
Michael received very mixed messages about sex and relationships from this very young age. His mother was deeply religious and a devout Jehovah Witness who declared the sinfulness of lust and that sexual intimacy should not happen outside of marriage. His father, on the other hand turned his back on the religion and was instrumental in the boys performing at strip clubs and similar venues.
His mother had no knowledge of them performing at strip clubs and other similar venues for many years and would simply tuck her boys into bed whilst reminding them of the values and virtues of being a good Jehovah Witness. To say that Michael Jackson was brought up with conflicting views on sex by his extremely religious mother and promiscuous father is rather an understatement and could account for many of the psychological problems he was to face in his later years.
The success of The Jackson Five brought the inevitable groupies of which Jackie and Jermaine were all too happy to take advantage. They had sexual relations with many of their female fans whilst touring the country. Joseph would often indulge with these groupies too, cheating on Katherine - his wife and Michael's mother. The older boys would bring these girls back to their room for sex whilst the younger boys were sleeping - or while the younger boys were supposed to be sleeping.
Michael didn't show any interest in sleeping with the groupies; in fact he didn't show any interest in sex at all. One story alleges that a male member of the family arranged for a couple of prostitutes for Michael when he was 15 - they were instructed to "work him over" and take his virginity. Rather than indulging in sex with them however, Michael picked up the bible and started to read the verses aloud to the girls who eventually left in tears.
Michael Jackson did not appear to need anyone to have sex with - he was just desperately lonely and in need of someone to talk to. On a different occasion a prostitute was taken to Michael's room following a Madison Square Garden concert. He was genuinely interested in why she had become a prostitute, whyhether she actually wanted to have sex and the price she would charge. She offered free sex with him because of his celebrity status and started to unbutton her top revealing her large breasts. Michael simply turned his head around and asked her to put them away - he didn't want sex, he just wanted to talk.
The first real date that Michael alluded to was with fellow child starlet Tatum O'Neal - daughter of Ryan O'Neal and academy award winning actress at the tender age of 10 years when she starred opposite her father in "Paper Moon". According to Michael she was his first real love (with the exception of Diana Ross of course). Tatum was only 12 years old at the time whereas Michael was 17.
After dating briefly during the 1970's the relationship cooled off and Michael became romantically involved with model and actress Brooke Shields in 1981 when she was just 15 years old. This relationship developed more along a platonic route and, despite several proposals of marriage the two simply grew apart.
During August 1994, almost immediately following the first round of child molestation allegations Michael announced to the world that he was married to Elvis Presley's daughter, Lisa Marie. Although the union was treated with much trepidation from the media at large, the happy couple declared their love for each other for the world to see.
The unusual, media driven childhood and upbringing of both stars was what they believed would hold them together. They were a part of a select few people in the world who could truly understand the different world they were a part of, and, as such would be good for each other. Alas this union was short lived - they announced their separation and divorce just two years later.
Michael had first met Lisa Marie as a teenager in 1974 after being introduced by Elvis. They re-connected in 1992 and she was a great support for Michael throughout the trials for child molestation. She encouraged and helped him to seek help for his addiction to pain medications and even convinced him to seek drug rehabilitation. It is reported that he proposed marriage to Lisa Marie over the phone at a time when she was still officially married to the father of her two children, Danny Keough. She agreed and they were married in the Dominican Republic in May 1994. It was a private ceremony and although their marriage only remained intact for two short years they remained great friends and even dated for a few years after getting their divorce.
The pair appeared on television together in 1995 where, after being quizzed by Diane Sawyer, Lisa Marie Presley said that she and Michael enjoyed regular sex and denied rumors that their marriage was nothing more than a sham. She did however think that it was unwise to have children with Michael - feeling that he was far too emotionally immature for parenthood. Although she later insisted that she had never believed that he was a pedophile - she would not have allowed him access to her own two children if she had thought that - she did worry about his insistence to be in the company of children at Neverland Ranch as often as possible. She felt that he was simply bringing it on and opening himself up for more accusations in the future.
Sceptics attributed the wedding to being nothing more than a publicity stunt to try and restore Michael's tarnished image following the child abuse allegations. This was allegedly the view held by Priscilla Presley, Lisa Maries mother who was only informed of the wedding a week after it had happened. She was irritated about it and believed that Michael was simply using her daughter to rehabilitate his damaged image after the court cases. The only people who can really know the truth are Michael and Lisa Marie herself.
The divorce hit Michael hard - finalized in August 1996 Michael spent numerous weeks in a state of sadness and lamented the loss of his love. She was the first person with whom he had really had a connection on the next level - she had supported him throughout his court case and addiction to pain medication. She was also the first person with whom he had felt any form of sexual chemistry. He eventually moved on - he longed to be a father and knew that Lisa Marie Presley would never help him to fulfill that dream.
Both during and after his brief marriage to Lisa Marie Presley-Jackson, Michael maintained a close friendship with a nurse called Debbie Rowe. She worked as an assistant to his dermatologist and had been instrumental in treatinged him for vitiligo - the disease which changed his appearance, notably his skin color during the 1980's. Before the break-up of his marriage to Lisa Marie he had told her, in a matter of fact way over breakfast that if she didn't want to have his children then he had a friend who would be the "biological" mother for him - Debbie Rowe.
FATHERHOOD
Michael and Debbie had met during the 1980's when she was working alongside his dermatologist Dr. Arnold Klein. She proved to be a great support for him, answering questions and helping him come to terms with his vitiligo, the illness which drastically altered his appearance, namely the color of his skin. The pair became great friends which lasted over a number of years throughout his marriage to Lisa Marie and her marriage to Richard Edelmann. Lisa Marie was aware of their friendship but didn't take it seriously - she didn't think that Debbie Rowe was glamorous enough to be a threat to their marriage.
Lisa Marie had refused to have children with Michael who was desperate to become a father. Debbie Rowe offered to have a child for him and became pregnant soon after Michael and Lisa Marie separated. The first pregnancy ended in miscarriage during March 1996 - a devastating blow for both Michael and for Debbie. This event was kept away from the prying eyes of the media at the time.
In September 1996 Michael Jackson had started on the HIStory World Tour when the papers revealed that Debbie Rowe was carrying his child. Debbie Rowe was furious about the way the event was reported saying that it was heralded as some sort of freak show. The report had evidently been put together from a secret recording of a conversation between Debbie and one of her friends. The story suggested that Debbie Rowe was indeed carrying Michael's baby but that he alone would raise the child.
It went on to say that Debbie had been impregnated artificially using Michaels own sperm and that this was a financial arrangement - Michael wanted a baby and Debbie wanted some cash, an idea which was later refuted by Michael despite the acknowledgement that Debbie had been in receipt of gifts amounting to millions of dollars over the years. He bought her a home in 1997 for $1.3 million although the pair never actually lived together.
As soon as Katherine heard about the pregnancy she begged Michael to marry the mother of his child. She spoke to Debbie about her beliefs and the sanctity of marriage and told Michael that he ought to marry Debbie because she was a "nice girl" and give her his name. She did not want Michael's children to be born illegitimate and Michael did not want to repeat the sins of his father.
Before the intervention of Katherine the arrangement had been a purely financial one - Debbie Rowe would be a surrogate mother for Michael's child and then give up the baby for him to raise alone. Michael Jackson had intended for the identity to be kept secret of the mother of his children but alas, things change. Michael was on tour in Australia when he decided to follow his mother's advice - he called Debbie up on the phone asking her to meet him as soon as possible. She arrived almost immediately and Michael arranged for their wedding the following day.
Michael married Debbie Row in November 1996 in Sydney, Australia. He had called Lisa Marie on the evening before the wedding who had given her blessing to the couple - they exchanged vows in front of a handful of friends with a small boy acting as best man.
Once again his wedding was to entice an unsavory reaction from the media. The papers were full of stories, back stories and side stories. Some claimed that Michael didn't love Debbie Rowe, others ran with the story that the child she was carrying wasn't Michael's child at all.
Michael Joseph Jackson Jr - aka "Prince Michael" was born in February 1997 in Los Angeles. The parents together cut the umbilical cord before Prince was carried to intensive care after suffering from minor difficulties. He remained there for just a few hours. From the hospital he went directly to Neverland - his mother went to a friend's house in order to recuperate. She was not to see her newborn son until a full six weeks later.
She was invited to attend a hotel room where the press photographers were waiting to snap her with Michael and their child. She held the infant and dutifully smiled for the camera next to Michael. As soon as the cameras had gone, however, she herself left the room. She was wary of becoming attached to Prince and didn't want the situation to be any more difficult than it already was. Prince was taken back to Neverland where a team of nannies and nurses gave him round the clock attention for the first months of his life. Debbie Rowe was certainly not a regular presence at the ranch.
In November 1997 the announcement came that Debbie Rowe was pregnant again, expecting a second child for Michael. The baby girl - Paris-Michael Katherine Jackson was born in April 1998. She was supposedly named after the city where she had been conceived although Paris Hilton - never one to shy away from an opportunity for a little publicity declared that the child was in fact named after her, and that Michael had telephoned her to say just that.
When Paris was born Michael was reportedly so excited that he grabbed the newborn and took her home immediately - still covered in the placenta. It was later reported that he had the placenta frozen. Immediately following the birth of his daughter a letter was sent to Pope John Paul II, asking if he would personally baptize the infant. The Pope refused to be included in what he regarded to be a publicity stunt.
Following the birth of Paris, Debbie Rowe became uncomfortable with the falsity of the situation and asked Michael for a divorce. In October 1999 the divorce was finalized with Debbie Rowe receiving a settlement amounting to $10 million. Michael Jackson was granted all custodial rights to the pair's children and vowed to remain friends although their married life was over - not that it had ever really started.
The end of his second marriage did not signal an end to his fatherhood journey - Prince Michael II (aka Blanket) was born in February 2002. The mother has never been revealed - Michael only saying that he had used his sperm cells through artificial insemination with an unknown surrogate - unknown to him and to us. He later claimed that the race of the mother did not matter to him, the only details which he was concerned about was that she was healthy, intelligent and had good eyesight.
Debbie Rowe did have access to her children reinstated during 2006 after reaching an agreement with Michael Jackson and, after his untimely death in 2009 when guardianship passed to Michaels mother Katherine, Debbie Rowe was granted a new arrangement with visitation rights to her two children.
Despite Michael Jackson's insistence in 2003 that the children were biologically his, the stories and the doubters continue. The white skin of his son Prince is enough to cast doubts in the minds of many people.
LIVING WITH MICHAEL JACKSON - THE INTERVIEW WITH MARTIN BASHIR
The Living with Michael Jackson interview was first shown on English and American television in February 2003 and documented the singers' life over a period of 8 months. Martin Bashir - an English journalist interviewed the pop icon over a period of 8 months spending time at his Neverland Ranch as well as Las Vegas and Miami.
The program provides a rare insight into the world of Michael Jackson but also stirred up rather a lot of controversy after the showing. During the interviews Michael spoke with Martin Bashir about many different aspects of his life including his changing appearance, his songwriting techniques, his inspiration, Peter Pan and his love of children.
The music - Michael revealed that he always starts a new song with the lyrics and that the music just takes care of itself. In the grounds of Neverland there is his "Giving Tree" which he visits for inspiration for new songs.
His appearance - Michael became rather agitated when questioned about his changing appearance, the lightening of his skin etc. He reveals that he suffered with acne as a teenager and that his father, Joseph, would insult him by making fun about his appearance and his nose. This was to have a profound effect on the youngster which would haunt him for the rest of his life. Michael never lifts a finger to his children after suffering at the hands of an abusive father in his own childhood.
His love of Peter Pan - Michael revealed to Martin Bashir that he felt that he was Peter Pan - the boy that never grew up and that he finds the theme of the house and the grounds inspirational for his song writing and for his life.
His love of children - somewhat controversially Michael spoke about his love of children and how he invites disadvantaged children to stay with him at Neverland Ranch. He stated loud and proud that they sleep in his bed and he sleeps on the floor saying that his involvement with children gives him joy and that his greatest inspiration comes from the children.
After this interview Martin Bashir admits to feeling uneasy about it and states his intention to challenge Michael further. He feels that Michael has not been entirely honest about this side of his life.
During the final interview of the program things really came to a head when Martin Bashir raised questions about all of the things which had troubled him earlier. Michael became visibly upset when quizzed relentlessly about his looks, inviting children to his bedroom and the arrangement he has with Debbie Rowe, the mother of two of his own children. He refused to discuss the allegations from the 1993 court case but did say that he had paid the accuser only because he didn't want to become involved in a lengthy court case.
After the program was aired Michael complained that he had been betrayed by the program makers and shown in a distorted fashion. Desperate to repair what he considered to be his tattered image, Michael released previously unseen footage of the interviews - the things which Martin Bashir had chosen to leave out which did help to paint Michael in an entirely different light. It really is quite interesting how a person can be made into a saint or a sinner on the cutting room floor.
THE FINAL TOUR IS PLANNED
Michael Jackson, who became even more of a reclusive figure in his final years, announced his latest tour - a "final curtain call" which would take place over 50 dates at the O2 in London. The original plan was for ten dates but tickets sold out within minutes encouraging the promoters to extend the tour to fifty. There was a lot of speculation about whether Michael - who had been looking increasingly fragile and battled tales of oddness and illness, would be tough enough to handle the strains of such a major agenda. The initial date was set for July 8, 2009 at the O2 Arena in London. All tickets were sold within four hours of opening.
What was to be his first major tour since HIStory World Tour some 12 years earlier was hailed as one of the most important musical extravaganzas of the year and heralded the greatest pop comeback of all times. The original 10 dates alone stood to make the financially strapped Jackson in excess of £50 million. His record sales started to take an upward turn as there was a renewed interest in his career - it was estimated that the 50 dates would generate something in the region of £1 billion to the economy.
AN UNTIMELY ENDING
Unfortunately what was heralded to be the greatest comeback show the world had ever seen, wenhat on to become the greatest comeback show the world didn't see.
Michael Jackson died on 25th June 2009 in his home in Los Angeles, after suffering what was reported to be a cardiac arrest - he was 50 years old. After Michael's heart had stopped he was taken to the nearby hospital but all attempts at CPR ultimately failed. He was declared dead later that day.
The outpouring of public grief was almost unprecedented. Michael Jackson memorials were erected all across the world including one at the O2 Arena where he was set to make his big comeback and one in Gary, Indiana, where he had been born 50 years earlier and spent the first few years of his life. A televised memorial service was held at the Staples Center, Los Angeles on July 12th. It was estimated that a billion viewers watched online or on the TV -right across the globe. Such was the impact of Michael Jackson on music and on the people.
A private funeral service was held on September 3rd 2009 in Los Angeles which was attended by his family and around 200 guests from the world of showbiz. Many celebrities attended including his old friend Macaulay Caulkin, ex-wife Lisa Marie Presley and his good friend, screen goddess Elizabeth Taylor.
Michael had stated in his will that his mother, Katherine, should take responsibility for his children on the event of his death. The children have managed to remain out of the public eye to a great extent since, appearing only at a handful of ceremonies and events in honor of their late father.
The preparations for the ill-fated This Is It tour were filmed and a documentary released during October 2009. This was a compilation of rehearsals, interviews and other footage of Michael Jackson backstage and around the settings. The film made a remarkable $23 million on the opening weekend before rocketing to the top of the box office charts and making more than $250 million across the world.
A posthumous album was released in December 2010 but, in true Michael Jackson fashion it was not without controversy. First of all there was some question over whether Michael had even performed on the tracks himself and secondly, whether the King of Pop would have even given his blessing to its release. One of the most influential doubters who questioned the authenticity of the album was his own brother Randy - a claim which was later refuted by the Jackson estate.
&nbsp
---